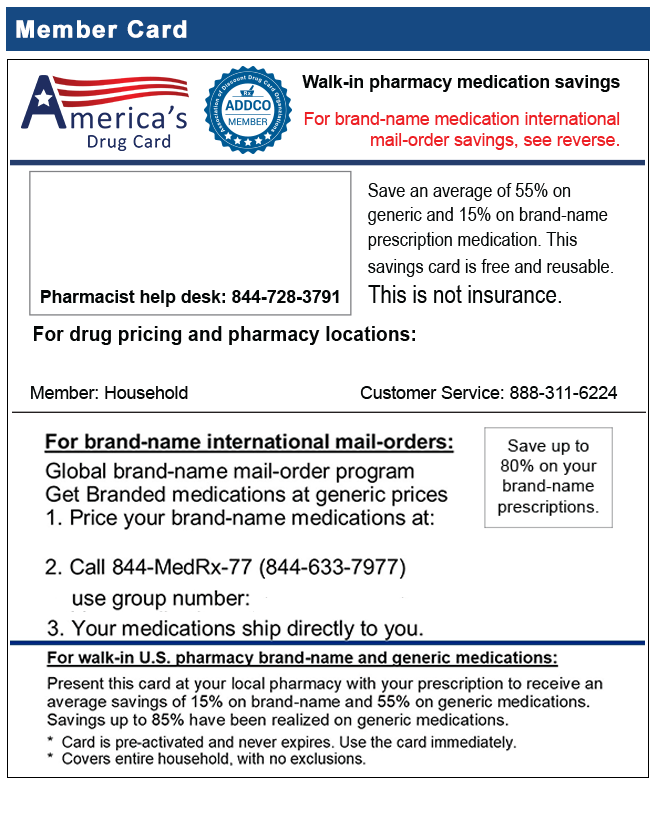 ID: 820192142
Rx BIN: 610709
www.AmericasDrugCard.org/1card
www.MedAffordGlobal.com/1card
USM1126
How to use this card
Print this card.
Show this card to your pharmacist with your prescription(s).
Save an average of 15-55% on your walk-in pharmacy prescriptions at your local drug store.
Tip: The pharmacy should keep your information on file in their computer system. Keep this card in a safe place in case you change pharmacies or if you need to provide this information again. You can search pharmacy locations, pricing information, and FAQs on this website: www.AmericasDrugCard.org/1card
To save up to 80% on International brand-name mail orders, pricing information and FAQs visit website: www.MedAffordGlobal.com/1card.
Scroll